Skilled workers. Looking for skilled workers from countries abroad?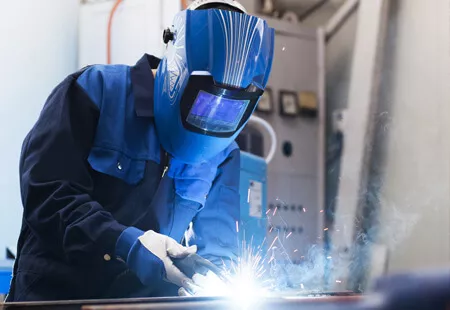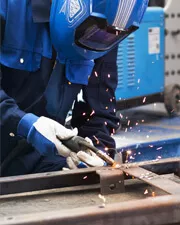 Are you looking for qualified workers to work in your company, but can't find suitable employees? At Europa Workintense, we will help you fill vacancies. We offer qualified workers from abroad who take a responsible approach to their work. We have an extensive database of workers from various professions who can immediately join your company.
Workers from abroad of various professions
Working professions and professional trades are the specialization of our staffing agency. We offer qualified workers who can handle work in any environment and are used to working even in difficult conditions. Workers from abroad can join industry, logistics or the production departments of commercial companies. We offer qualified workers and specialists for locksmith services, assembly and fabrication work, construction, installation of tools or operation of heavy machinery. We guarantee that workers from abroad assigned to operate heavy machinery have completed all the prescribed tests and courses, which we closely monitor in our staffing agency. Supplement your staff with responsible and qualified workers from abroad.
Workers from abroad temporarily or for long-term work and part-time work
Whether you are looking for permanent employees for your company, work assistance for a project or temporary filling of your staff, we can help you in our staffing agency. We offer cooperation in the form of agency employment and personnel leasing, temporary assignment and recruitment. So you can get qualified workers from abroad exactly according to the needs of your company for the time you currently need.
Qualified workers from abroad in the form of temporary help. We offer short-term lending of our employees in case you are currently short of manpower in your company. The workers remain in an employment relationship with our company and we are thus fully responsible for their work. Thanks to this, our workers from abroad can flexibly and easily supplement your staff during peak production times, during vacations or holidays.
Qualified workers for personal leasing. Personnel leasing offers long-term leasing of qualified workers for your projects. In this case, workers from abroad remain employees of our company, so they will not burden your company's core status administratively or in terms of personnel, and at the same time you can fully use the capacities of the new workforce.
Recruitment of workers from abroad . We will search for and recruit qualified workers from abroad for you. We provide you with all the administration required for employment of foreigners. We offer our customers the above-standard Try and Hire service, with which the employee selected by us remains on a trial period in an employment relationship with our company and only after successful completion of the trial period does he transfer to your company. You can thus make sure that you only accept truly qualified workers from abroad.
Do you want to recruit new qualified workers from abroad? Get in touch with us and we will provide you with workers from abroad in selected professions and exactly according to your requirements in a short period of time.
For companies