Outsourcing in automotive and industry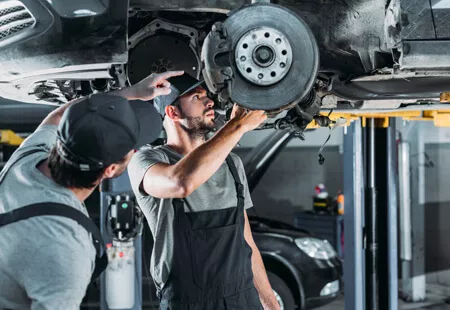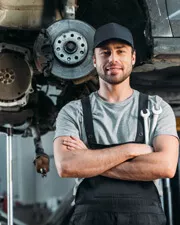 Industrial outsourcing and automotive outsourcing: Unique services for business owners
We ensure the implementation of system units, processes and functions and total or partial production with a significant proportion of manual work. We cooperate in production, logistics and technological processes of production and services.
Industrial outsourcing and outsourcing in the automotive industry represents the contractual transfer of business processes and production functions between the customer, our outsourcing agency and one of our contractual partners. Targeted outsourcing represents the fulfillment of an order and a specific assignment with the subsequent implementation of the result into the customer's operation.
As part of our industrial outsourcing and automotive outsourcing services, we offer the rental of production capacities of our contractual partners to ensure complete processes and the implementation of fulfilled goals. We fully guarantee their fulfillment and implementation.
Industrial outsourcing and  Outsourcing in the automotive industry
Our main goal within the division "industrial outsourcing"  is the implementation of the activities of integrated system units,  production, logistics and technological processes and specific work with a significant proportion of manual work.
We ensure coverage of processes during seasonal fluctuations in production. We can optimize processes, we have qualified and professional capacities and we offer new technical and professional  solution. Thanks to this, we help our customers make significant progress in the overall production process. 
Areas of cooperation in industrial outsourcing
manufacturing industry and production
logistics, engineering
light industry
construction
food industry
health care
services
Outsourcing in automotive and industry: Forms of cooperation
Cooperation in automotive and industry takes place in one of the following ways:
Ensuring our own capacities and setting up an establishment. We can take over part of the production process or the entire production process in our production capacities. We will ensure production cooperation directly in the customer's operation through the establishment of our own establishment with the interpretation of the goals achieved by us into the customer's other activities. We implement this cooperation in the following professions: labor (with and without qualifications), professional technical and craft, manual, IT, managerial, administrative, service.
Contractual relocation of system units to an unoccupied labor market. We will provide a part of system production on the basis of production cooperation. We are able to relocate a system unit demanding manual work to a labor market in which there is currently enough qualified labor, especially to the regions of Eastern Europe. We provide these companies with motivated personnel for operational activities. We offer a full warranty for the manufactured product or the service provided.

Advantages of cooperation in the industrial outsourcing service

The basis of all cooperation is our workers, whom we personally select and check. These are mostly citizens of Ukraine, EU states and other countries,  who have permanent residence or citizenship in a member country of the European Union, or a visa permit.

In addition to human resources, we also have:

Extensive production and storage capacities in the Czech Republic and Ukraine
Modern production technologies
An innovative software solution
The ability to automate previous manual activities

Thanks to these capacities, we can unify processes in every activity and transfer skills and know-how.

Are you interested in our offer of automotive outsourcing and industrial outsourcing services? Arrange a business meeting with one of our consultants using the form below. 
Outsourcing services of processes and functions