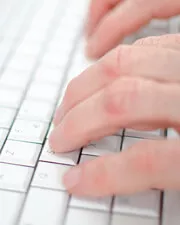 Complete solutions and clearance of system units in IT  for a wide range of fields
We provide companies with complete outsourcing of IT solutions and system units. Our IT outsourcing divisions operating in Ukraine are ready to quickly, efficiently and willingly solve all IT requirements of our customers. We surround ourselves with the best IT specialists with a wide range of expertise, thanks to which we find the most suitable solution for every type of project.
Our IT outsourcing provides, among others, the following services:
We provide IT outsourcing to order according to the specific needs of our customers. We can handle the demands of commercial entities and state organizations. 
Services for IT companies
We can provide IT companies with outplacement and recruitment of programmers and other specialized IT professions.
Are you interested in the offer of our IT outsourcing services? Arrange a business meeting with one of our consultants using the form below.
Outsourcing services of processes and functions