Career. Career counseling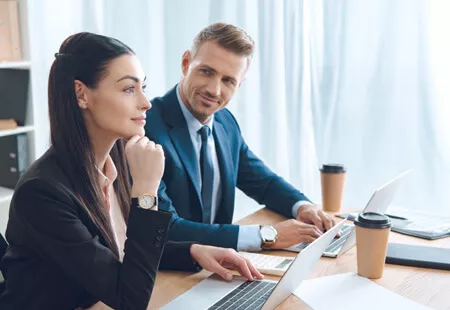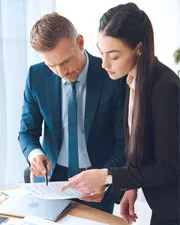 Together with us, you will find the right solution for your future
Are you facing a career choice? Does your current job no longer inspire you?  Don't know how to write a resume correctly?
We are thinking of you, which is why we offer you a career counseling service that will help you with these questions.
Stable career. We will guide you on the right path in your job search
The career counseling service helps clients in finding their future profession. This service is intended for everyone who is looking for a job or who is not yet clear about the career direction they want to take. Career counseling is also suitable for high school and university graduates.  It will also be appreciated by anyone who has a job, but is not satisfied with it for various reasons and is considering a change.
Course of career counseling
Career counseling takes place in the form of an interview. During the interview, you will take several tests and fill out a survey. The interview will help you begin to see yourself more clearly and open up your potential for future employment. Based on your answers, the counselor will determine your areas of interest and offer a list of professions that are most suitable for you.
In addition, we will prepare you for a personal interview, which you may meet at the selection process. The consultant will analyze your CV and point out any mistakes you have made. It will explain to you what can discourage a potential employer from employing you in their company. We will advise you on what is good to emphasize in your CV. We will also help you build a new resume and highlight your abilities and skills so that you are chosen during the selection process.
The career counseling service is the solution to your problem. Your career is important to us. Together with us, you will find a job in which you will be able to fully utilize your potential.
For jobseekers