Recruitment of workers from Ukraine. Work for strangers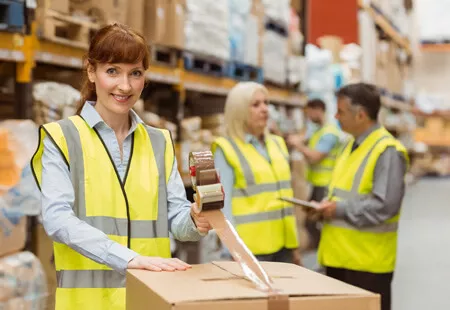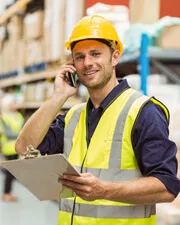 Is your company solving the long-term problem of vacant jobs? Are you unable to find suitable employees for certain positions? Our personnel agency provides complete assistance in joining the state program Režim Ukraina, which solves precisely these burning problems of Czech companies. You offer work for foreigners and we will provide you with the most suitable workers from Ukraine. Learn more about the program Regime Ukraine.
Ukraine regime: We will provide you with complete recruitment of workers from Ukraine
Are you constantly dealing with a labor shortage? You can count on us to fill your long-term vacancies with the most suitable workers from Ukraine, whom we personally select and vet. The recruitment itself is followed by the provision of the administrative part, as part of which we will handle all the necessary documentation and secure the necessary work visas for foreigners. You will get qualified workers from Ukraine without limiting the personnel or administrative capacities of your company.
How does the service Recruitment of workers from Ukraine work?
Participating in the Regime Ukraine program is time, personnel and administratively demanding for companies. We therefore offer our customers complete assistance throughout the entire process.
Job specification for foreigners. At the beginning, you give us a list of available jobs and specify any requirements for the necessary qualifications and experience of the candidates.
Recruitment of workers from Ukraine. Our experienced colleagues in recruitment centers will then screen the most suitable candidates, conduct personal interviews and select the most suitable candidates for your position.
Approving the selection of workers from Ukraine. We will discuss the selected candidates with you personally and, if you are satisfied, we will move on to the process of negotiating employee cards.
Arrangement of work visas. We will administratively handle all official documents in the process of obtaining employment cards for workers from Ukraine. We will arrange all negotiations with the authorities on your behalf.
We will bring workers from Ukraine to your company. We will oversee the successful implementation of the entire process until the moment when new employees join your company.
Are you interested in our recruitment offer for workers from Ukraine? Arrange a business meeting with one of our consultants. Upon request, we will draw up a non-binding offer and send references of our services.
Regime Ukraine