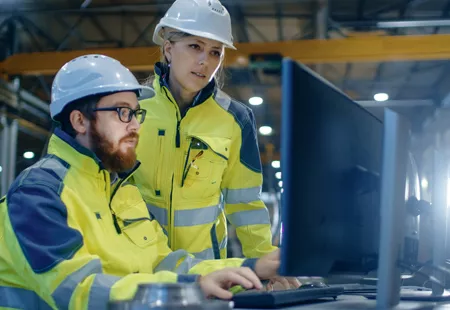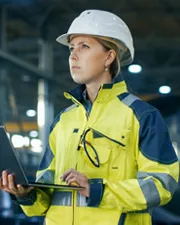 Agency employment of foreigners - hiring employees for short-term and seasonal help
We solve the needs of customers in the production, logistics and technological process. Through the agency employment service, we provide companies with temporary help for occasional and seasonal projects. With us, you will find qualified agency workers from Eastern Europe who will take on manual, craft, technical, manual, service, IT, administrative and other jobs.
Agency employment will solve your current personnel situation
Do you have an extraordinary project, seasonal work or vacation time waiting for you and you know that you need to hire a new workforce for a short period of time? Get rid of annoying administration and personnel costs and use the agency employment service. You will avoid lengthy recruitment processes, save money and still be sure of sufficient qualifications and experience of new employees. As part of agency employment, we regularly screen our employees and will always assign selected employees to your project.
Agency employment of foreigners will save your company's personnel costs
Our agency connects Czech and Slovak companies with qualified workers from Eastern Europe, especially from Ukraine. We will custom-select suitable employees that meet the profile of your vacant positions and we will oversee the necessary qualifications and all necessary permits in accordance with the Labor Act. Agency employment of foreigners will save you a lot of administrative burden with the employment of foreigners, which in the case of this service is completely provided by our company. In addition, you will save a lot of costs associated with the recruitment process, the costs of the procurement process, which we do on a daily basis and know how to save costs.
Offer of agency employment services
We offer several models of cooperation as part of the agency employment service for foreigners. Choose the one that best suits your project needs.
Why use the agency employment service for foreigners
save time and costs in the recruitment process
you will save yourself the trouble with the administration of employing foreigners
we will lend you workers according to the required qualifications
in case of dissatisfaction with the employee's performance, we will provide immediate compensation
The staffing agency Europa Workintense has all the necessary permits to provide this service.
Agency employment