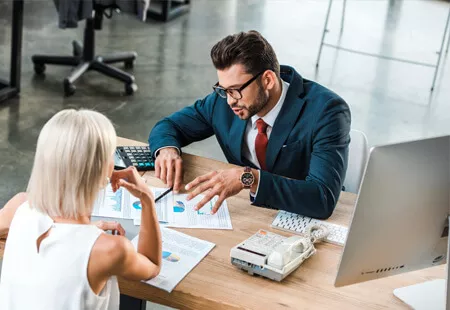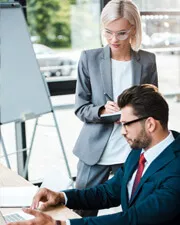 What is Outplacement and how it will help companies build their employer brand
We help companies face the inconveniences associated with the dismissal of employees. The outplacement service minimizes the negative effects and risks associated with the reorganization of the company and the cancellation of job positions, and provides professional assistance to dismissed employees. We guarantee an individual approach and tailor the outplacement process to your wishes and requirements. For selected professions, we can also arrange new jobs.
Outplacement and its benefits:
fundamentally reduces the negatives associated with layoffs
is part of modern HR marketing and employer branding
maintains the good name of the employer on the market
Who is the Outplacement service intended for?
Outplacement is a service that will be appreciated by all companies across fields that want to maintain the good name of the employer. We conduct professional consultations with employees and employers during the entire process.
Outplacement in practice
In cooperation with your personnel department, we will create a working group that will be available to the dismissed employees for consultation during the entire process.
The entire outplacement process then looks like this:
1. Personal meeting and outplacement program compilation
2. Provision of a professional adviser who will help the dismissed employee to orientate himself on the labor market and advise him when looking for a new job
3. Mediation of new jobs at selected professions
4. Proposal of measures to minimize the negative effects of dismissal on other employees
We also offer companies:
Mentoring in the area of ​​the right way to communicate information about layoffs
Training in crisis communication
We provide laid-off employees with:
Outplacement in the Czech Republic
This trend is not yet widespread in the Czech Republic, which makes it a unique opportunity to strengthen your company's reputation as an employer brand. Have an outplacement solution put together directly for your company.
For companies