Recruitment. Professional selection of employees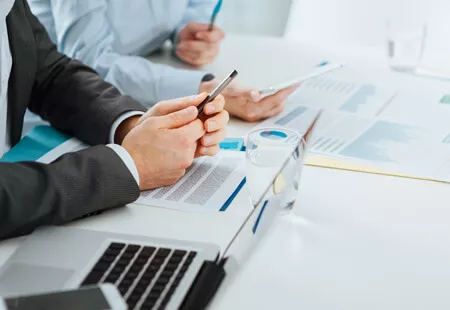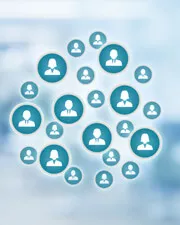 Are you interested in how employees are selected and recruited? Our experts will fulfill all your requirements in the selection of employees, professionally and on time.
Search and selection of employees in the hands of an expert
Searching and selecting employees is a laborious process that takes a lot of time. Nowadays, it is necessary to be constantly on the lookout, otherwise even the most successful businesses can experience a decline in the company's operational activity. The best way to increase employee loyalty is to consult with experts on your recruitment strategy. Contacting a recruitment agency is the best solution in such situations.
Employee selection
The personnel agency Europa Workintense offers the search and selection of employees. To recruit a worker
we use our wide database of applicants. The constantly expanding database contains up-to-date CVs of potential workers specializing in various professions. Part of selecting suitable employees is that we conduct personal interviews and employee testing, verify their references and provide applicants with information about working conditions for specific positions.
When is mass recruitment of workers necessary - MASS RECRUITMENT:
Business expansion, seasonal sales growth, and employee turnover all require mass recruitment.
We carry out mass recruitment of workers for various job positions:
skilled and unskilled workers
organized groups of workers with a group leader
experts
industry workers (automotive, electrotechnical, logistics, food, construction, engineering)
service sectors (hotels, trading companies, supermarkets, healthcare)
Through our branches, you can order mass recruitment of workers anywhere in the Czech Republic. Many years of successful work allow us to analyze the current situation on the labor market. Thanks to this, we offer our clients concretely defined employee selection strategies, together with an effective advertising campaign.
Efficiency and security in the recruitment of workers WITH EUROPA WORKINTENSE:
A wide portfolio of services and diverse methods of searching for employees enable us to meet even the most demanding requirements of our clients. We are only looking for the most suitable candidates for the required job positions. Thanks to this, most of our customers, who turn to us for searching and recruiting employees, are satisfied and cooperate with us repeatedly.
Successful implementation of our projects is the result of trustworthy cooperation and high qualification of specialists of the personnel agency EuropaWorkintense.
We respect the needs of each client, which is why we are able to quickly and efficiently find the necessary workers for your company.
For companies