Forklift driver courses WORKINTENSE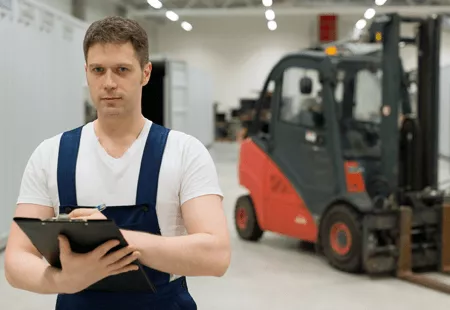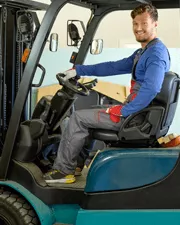 Forklift driver courses (VZV driver) WORKINTENSE
The profession of forklift driver (VZV driver) is in great demand on the labor market. A prerequisite for performing this job position is that you are authorized to operate a forklift truck (VZV). The efficiency of a forklift truck depends on the qualifications of the driver behind the truck. Our training center provides quality training in this area based on quality theory and qualified practice.
Forklift is a special type of warehouse vehicle that lifts, moves and lowers various loads. Forklifts have a capacity of 3.5 - 5 - 7.5 tons.
Purpose of training:
The WORKINTENSE course is intended for people who want to obtain the qualification of a forklift driver (VZV driver). Each of the course participants will acquire the necessary theoretical knowledge and a course of practical exercises, thanks to which they will receive a certificate of qualification.
Course program:
Theoretical preparation in the classroom under the guidance of the instructor.
Practical training on the machine under the supervision of a practical instructor.
Safety and occupational health protection course for forklift trucks (VZV).
Passing the exam and issuing a "forklift driver (VZV driver)" license.
The length of the course for drivers (VZV driver) is usually between 7 and 10 days, depending on the abilities of each participant.
The training ends with an exam and obtaining a qualification confirming the ability to use a forklift truck (VZV). The forklift driver's license is valid indefinitely for all types of applicable forklifts (the license is valid for all types of forklifts - stackers, forklifts, terminal tractors, hydraulic forklifts, platform trucks and others).
Why use our WORKINTENSE course:
suitable dates, quick execution, favorable price
thanks to the qualified staff, we can guarantee the successful passing of the exam.
we hold courses throughout the year
accommodation for the duration of the course
the course fee includes the exam fee
courses take place in our training center
Forklift driver job:
After successful completion of the course, we provide each participant with employment in top Czech food and automotive companies throughout the Czech Republic.
We offer our partners "VZV WORKINTENSE driver courses for companies":
Training of new and high-quality forklift drivers (VZV driver).
Qualification training for forklift drivers (VZV driver).
Extension of the validity of documents of forklift drivers (VZV driver) based on a certified test.
Are you interested in our offer or do you have questions?
Just fill out the form and we'll get back to you as soon as possible.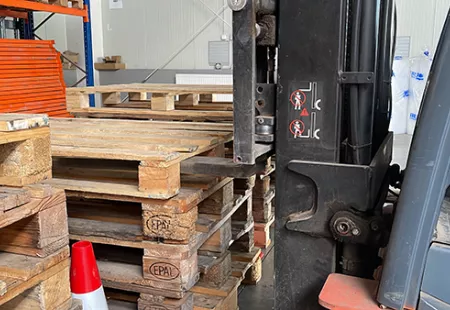 Kurzy řidiče VZV
Teoretická příprava ve třídě pod vedením instruktora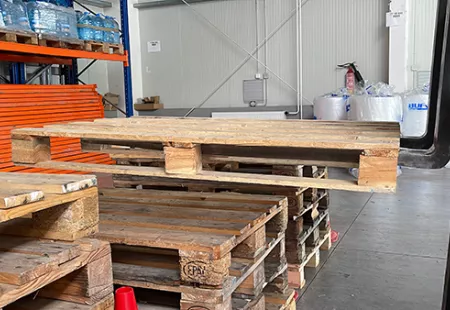 Kurzy řidiče VZV
Praktický výcvik na stroji pod dohledem praktického instruktora
For companies