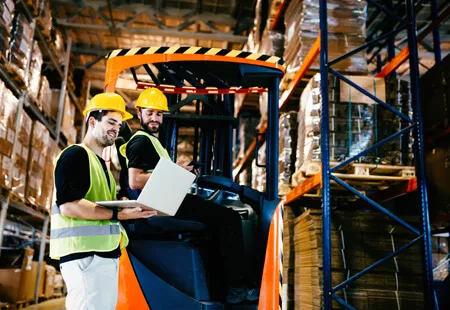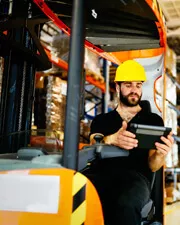 Outsourcing logistics services and warehousing will increase your efficiency and reduce operating costs
We provide companies with complete outsourcing of logistics services. Our professional logistics,  rich experience and long-term know-how will help you to simplify or completely ensure the flow of your goods towards customers.
Outsourcing in logistics: main advantages
Delegation. We take responsibility for all logistics and storage, so you can focus on your core business
Flexibility. You can contact our contractual partners at any time. They will help you deal with emergencies and ensure coverage of seasonal fluctuations not only in storage.
Specialization. Logistics will be arranged for you by a team of specialized workers.
Financial savings. Providing logistics from own resources tends to be costly for companies in terms of time, human capacity and finances.
Risk Management. Outsourcing in logistics solves the transfer of part of the risks to external suppliers
Why choose our outsourcing logistics services
Maximum reliability. We focus on quality, efficiency and emphasize the flexibility of our services. Thanks to this, we can fulfill your every expectation.
Transparent financing. Providing logistics by external companies is financially transparent and you have an immediate overview and documentation of all processes.
Modern technology. Thanks to our contractual partners, you can be sure that it will take place in accordance with modern practices and with the help of the latest technologies.
Outsourcing services in logistics
Storage outsourcing
 receipt of goods (unloading, inspection, storage)
stocking and removal of goods from the warehouse
transportation of goods within the warehouse
Transport Outsourcing
shipping (inspection, packaging, sorting of goods)
transport organization
 supply of production lines and removal of goods
 Variants of outsourcing cooperation in logistics
Service order. The basic level of cooperation in logistics outsourcing is a service order from our specialized contractual partners.
Takeover of the supply chain. A more complex form of cooperation in logistics is the takeover  part or all of the supply chain within which we deliver the agreed result.
Complete provision of logistics. Within this form of outsourcing of logistics services, we will take over the complete optimization of the logistics chain. We will agree on the expected result, a coordinated team of workers and the implementation, which will take place completely under our direction.
Are you interested in the offer of outsourcing logistics services? Arrange a business meeting with one of our consultants using the form below. 
Outsourcing services of processes and functions