Administration. Administrative Outsourcing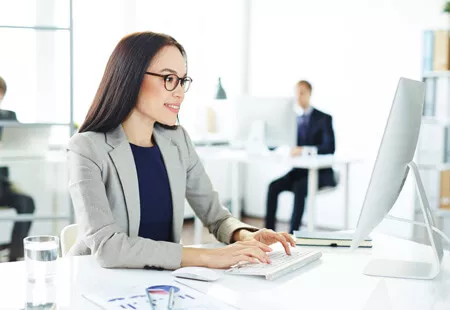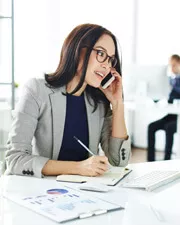 Worry-free administration
Administration tends to be one of the least popular, often the most time-consuming aspects of business. It is therefore not surprising that companies choose independent workers for this agenda. However, not every company pays to keep its own employees in the administration. It is not only for these reasons that it is worth considering the outsourcing of administration.
You can entrust the administration's agenda to the hands of specialized experts who carry out this activity on a daily basis. They have an overview of bookkeeping, know the relevant legislation, are efficient, effective, have excellent organizational skills and are perfectly oriented in processes.
Why is it worthwhile to outsource administration?
Many companies need help with part of the extraordinary administration, often only  in short periods depending on the season or extraordinary projects. It is therefore not advantageous to have your own administrative department for this purpose. Outsourcing administration often offers a time- and financially more advantageous solution, and guarantees the best efficiency and organizational skills. In addition, the main advantage of external companies is maximum discretion. Therefore, if your company processes sensitive information, outsourcing administration may be the best solution.
Who is outsourcing administration suitable for?
Smaller companies that do not have the capacity for their own administrative staff
For companies that want to insure themselves against the risks arising from the improper handling of sensitive information
Advantages of outsourcing administration
Work efficiency. You can focus only on your key agenda and leave all administrative tasks to external suppliers.
Flexibility. External suppliers will adapt to your needs, both in terms of the number of workers and the length of the period of their use.
Substitutability. In the case of outsourcing, you will not lose the necessary worker. Compensation is provided immediately by the contractual partner.
Financial savings. Outsourcing administration saves your costs and increases revenues. You will save on recruitment processes and payroll, including mandatory levies
Are you interested in the offer of administration outsourcing? Arrange a business meeting with one of our consultants using the form below. 
Outsourcing services of processes and functions