Outsourcing of payroll accounting and HR. Payroll accounting, payroll and HR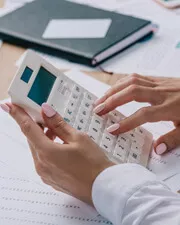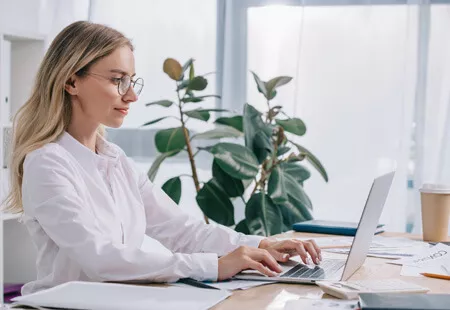 We manage HR and payroll professionally and at a high level. In this direction, we can offer two types of cooperation: full outsourcing of HR and complete takeover of the payroll, or cooperation based on the principle of supervision.
In the second case, your payroll or personnel department will continue to perform its functions. When it comes to HR outsourcing and payroll accounting, we have a wide portfolio and understand the needs of customers.
Our team of experts will provide you with the highest level of service.
Accounting outsourcing: Put your payroll accounting in the hands of experienced professionals
For many customers, it is most advantageous to entrust HR and payroll accounting processes into the hands of  experts who carry out this activity on a daily basis. And that's exactly what we provide to companies: complete outsourcing of accounting, payroll and HR from experts specialized in these areas.
Outsourcing HR
Payroll and personnel management require a higher commitment of workers in short periods of time in one-off cycles. As a result, it does not pay for smaller companies to manage their own HR department, and HR outsourcing offers them a more time- and financially advantageous solution. In addition, the outsourcing of personnel management to external suppliers guarantees the best efficiency for companies, external payroll accountants are usually the greatest experts in the field and can also guess the financial consequences of partial management decisions. In addition, processing sensitive payroll accounting information outside the company ensures a higher level of discretion.
Accounting outsourcing
Within our outsourcing division, we provide companies with accounting at a very high level. Our specialized  the team is a high-level expert in the field not only in payroll accounting, we have a wide portfolio and understand the needs of our customers.
We offer two types of cooperation:
Complete outsourcing of HR and payroll through complete takeover of the agenda.
Cooperation based on the principle of supervision, while your payroll or personnel department continues to fulfill its functions.
Who is accounting and HR outsourcing suitable for?
Smaller companies that do not have the capacity for internally managed payroll accounting
Companies that want to insure themselves against the risks arising from improperly kept accounting, which is only possible to a certain extent with an internal accounting office
Companies that want to keep data as discreet as possible
Advantages of accounting and HR outsourcing
Higher quality. External suppliers are specialists in their field. They constantly educate themselves and familiarize themselves with the relevant legislation.
Efficiency. Outsourcing HR is highly efficient, has excellent processes and organization, and offers companies new perspectives on wages and HR.
Substitutability. In the case of outsourcing, there is no loss of key employees. In the absence of a specific employee, an external payroll accounting contractor provides a responsible representative.
Liability insurance. Accounting outsourcing minimizes the risks of incorrect bookkeeping and payroll. External suppliers have the best liability insurance.
Guarantee of accounting and personnel outsourcing services
Operational efficiency
Compliance - full responsibility of the law
Reduction of litigation risks
Complete confidentiality
Are you interested in the offer for accounting outsourcing? Arrange a business meeting with one of our consultants using the form below. 
Outsourcing services of processes and functions