Job offer for job seekers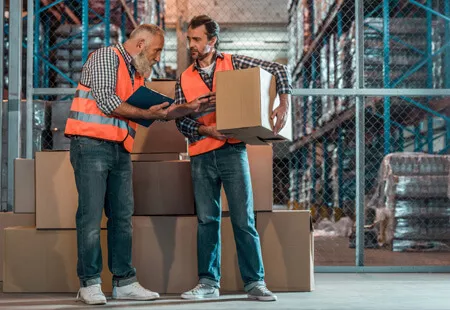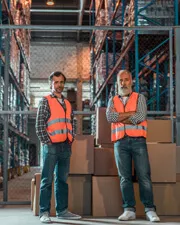 Job offer for job seekers from the recruitment agency Europa Workintense
We will help you in choosing a job and looking for a short-term part-time job. We will find you a suitable place that matches your qualifications and reflects your ideas and requirements.
Our database includes companies operating in various segments and industries, which regularly inform us about job vacancies. With us, you will find a wide range of work of a manipulative nature and various qualification requirements. We offer work for workers without education requirements and also skilled crafts.
What does cooperation look like when choosing a job
Our personnel agency acts as such a "personal advisor" on the labor market. As soon as we start working together, you will receive a selected consultant from us who will take care of you during the entire process. Our common goal is for you to find a suitable job in which you and your new employer will be satisfied. Therefore, it will not only help you choose a job, but we will also assist you in comparing different job offers and together we will choose the one that is most suitable for you.
Your consultant will also prepare a CV with you and advise you on which qualifications to highlight so that it appears as professional as possible. They will also arrange the date of the job interview for the selected job.
Building a career with the recruitment agency Europa Workintense
We will be happy to help you in planning your career. Your personal consultant, who will be in charge of you during your job search, will help you get the most out of your professional experience and turn it into new job opportunities. We will help you develop your professional career.
Form of cooperation in job search:
Employment and temps. We will find you a job that exactly matches your requirements and professional qualifications.
Agency employment and temporary assignment. We will employ you directly in our company and offer you cooperation at the workplaces and projects of our partners.
Job offer for the self-employed. We mediate job offers on the trade certificate for self-employed persons.
Job offer for foreigners
We also provide suitable employment for foreigners. We will help you choose a job and handle all the necessary documentation.
How to start looking for a job?
HOT Vacancies
Register on our job portal Applicant registration - workmarket.eu
Send us your resume/CV to e-mail: prace@workintense.cz

 As soon as we include you in our electronic database, we will start sending you suitable job offers tailored to your expectations.
For jobseekers