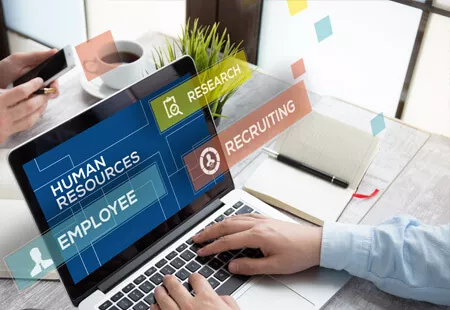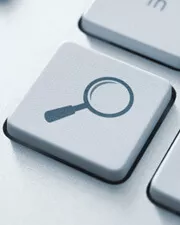 Employee recruitment and international recruitment - we select employees for your company
Personal and recruiting agency Europa Workintense, spol. s r. o. offers classic and also international recruitment. The agency provides comprehensive solutions for recruitment processes and searches for talents of various professions for you. Europa Workintense has a large database of potential job applicants in the Czech Republic, Central and Western Europe, and a wide network of recruitment centers throughout Central Europe and Ukraine.  
We have our own media available - job portals oriented to the labor market in Eastern, Central and Western Europe. The goal of these job portals in Europe is to unify and simplify the employment process. All this contributes to the globalization of the European labor market, offering better job opportunities to applicants from various regions of Europe and extensive earning opportunities.
Why choose recruitment from Europa Workintense
We offer professional recruitment of employees and ensure the overall process of approaching, selecting, employing and processing a more suitable applicant for a certain job position. We also help applicants with processing a work visa, dealing with the authorities or with the necessary administration.
Europa Workintense selects only experienced and talented employees from all industries for you. Check our database of offered professions.
We carry out the recruitment of employees comprehensively with a full service variant or only partially according to the customer's needs.  As part of the comprehensive service we provide, we also ensure the adaptation of foreign workers in your operational process. We focus on the selection of employees from a wide range of professions and different levels of qualification, starting from professions that do not require qualifications, up to managerial and engineering positions.
Europa Workintense also provides mass recruitment of employees. Our own production, logistics and accommodation capacities significantly contribute to our flexibility, growth and screening of new applicants and selection of employees.
Mutual satisfaction is key for our recruitment. We listen to customers on both sides of the negotiation table and look for the optimal option for both.
How is the recruitment of employees?
Elaboration of a detailed specification for a specific job position
Creating a profile of a suitable candidate
Market analysis and obtaining the maximum amount of current information and determination of motivational factors for applicants
Selection of suitable labor markets and target groups of applicants to reach
Advertising, searching and addressing a suitable candidate segment, building a database of potential applicants
Communication, interviewing and testing of selected applicants
Selection of internal applicants, selection of future employers for applicants and selection of applicants in cooperation with the employer
Selecting the most suitable candidate together with you
The process of drawing up a contract, dealing with visa obligations and concluding employment-legal relationships
Training of selected applicants for future employment performance
Adaptation of the employee in a new environment and to a new employment relationship
 Variants of the recruitment service for companies:
The recruitment process is oriented towards the customer and applicants from the local labor market.
Mass recruitment of employees
Recruitment of a large number of workers for newly created operations, changes in operation, or seasonal fluctuations. The recruitment of employees is combined both from the local labor market and from abroad.
International recruitment
Service for customers from Western European countries, for which we provide recruitment of employees from Eastern and Central Europe.
Headhunting (executive search)
The orientation of the service is placed on obtaining the best highly specialized experts. According to your requirements, we can contact an expert you have already chosen or find an expert according to the principle of headhunting.
Principles of providing the recruitment service:
We search for and recruit suitable personnel, taking into account the customer's employment needs, professionally, with the help of system processes, IT (information technology) and using our own know-how. Our own job portals and excellent knowledge of the human resources market allow us to offer the best recruitment solutions for companies of all sizes. We are looking for talent for your business needs. With maximum precision, our experts will provide you with staff that will meet your requirements. We select only the most suitable talents, exactly according to your ideas. Subsequently, we train and integrate employees and supervise their adaptation in the collective.
We have many years of experience recruiting employees on the local labor market but also in distant regions of Europe. Our goal is to simplify employment opportunities and globalize the labor market.
We are experts in the labor market of Eastern, Central and Western Europe
Our own production, logistics and accommodation capacities allow us flexible options regarding education, professional growth and testing of new applicants. Based on the facts mentioned above, we are able to ensure personal stability, as well as stability for our customer's company, during the provision of the recruitment service.
On request, we provide references and are able to process a non-binding offer of recruitment services. We are happy to participate in a tender that is in line with the subject of our business.
For companies