Logistics services. Production logistics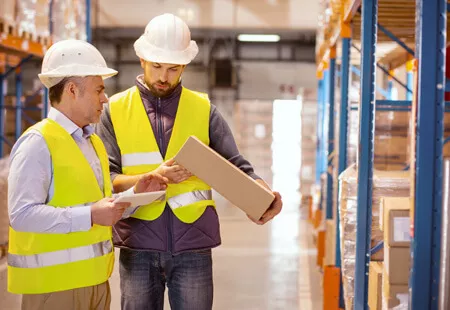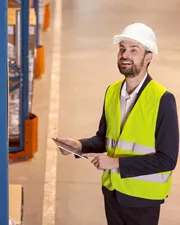 Production logistics and other logistics services tailored to the needs of your company 
Our outsourcing agency offers first-class logistics services in the area of ​​not only production logistics. We ensure a smooth flow of goods for our clients, including modern storage systems, we propose optimal solutions for logistics services and we look for the most efficient and financially advantageous solutions.
Logistics services we offer
Production logistics
We will ensure the complete organization and management of financial and goods flows in your production. Part of the logistics service is the use of modern technologies and production management.
Storage
We have extensive storage areas in the Czech Republic and Ukraine. We provide different types of goods storage depending on the segment of your business and the expected length of storage. The logistics service includes transportation between warehouses and supply. The warehouses are equipped with modern shelving systems and handling equipment.
Transport logistics
We will take over for you the complete transfer of goods to the designated place, in the specified quantity and at a specific time. We will provide transportation planning according to your company's needs. The service can also include reverse logistics, i.e. ensuring the flow of used or claimed products from the consumer.
We provide you with contractual partners from the ranks of experts in production logistics, who will take over complete or partial logistics services for you.
Logistics consultancy
If you are not sure about the efficiency of the logistics processes in your company, we will be happy to send one of our experienced production logistics experts to you. It will help you optimize your logistics processes and, if you are interested, will take over responsibility for the complete or partial transportation and storage of your goods.
Advantages of our logistics service
extensive storage spaces
flexible shipping
logistics outsourcing
production logistics
Are you interested in our logistics services? Arrange a business meeting with one of our consultants using the form below. 
Outsourcing services of processes and functions