Job advertisement. Advertisement of job offers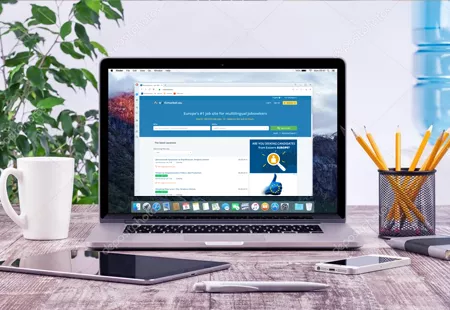 Job advertisement on the job portal workmarket.eu
Post your job offers on workmarket.eu and increase your chances of finding staff exactly according to your wishes.
Deployment of job advertisement
Posting an advertisement on the page is free and is not limited in any way. You can publish an unlimited number of advertisements on the portal workmarket.eu. The condition is that the advertisements cannot be duplicated, otherwise the advertisement will be deleted. One advertisement should belong to one vacancy.
You can remove your job advertisement from the portal at any time.
PRO Advertising
PRO ads are paid ads that will allow you to highlight and pick up your job ads to the top of the list of published offers. This will help attract more applicants and get staff for your company faster. PRO ads have different parameters. You decide how long the service will last and enter the number of stars. The stars determine the level of how high your job ad will be, the more stars, the higher your job ad will rank in search. Thanks to this service, you can speed up the process of finding employees. Companies that use the PRO advertising service get 20 to 25 times more impressions than a free job advertisement. Paid advertising PRO has an average of 8 more responses from applicants than free advertising.
PRO advertising is a voluntary service.
Response to job offers
The number of responses is influenced by several factors, namely: detailed and truthful information regarding the job offer, working and wage conditions and the PRO advertising service. It is necessary to fill out the job advertisement in a high-quality manner with sufficient information and an interesting offer for applicants. All this will help attract more applicants.
Newsletter
workmarket.eu offers you the option to subscribe to newsletters. Thanks to this function, you will get information about newly published resumes on the portal.
The Newsletter function sends you newly added resumes of applicants according to your set parameters. New newsletters will be sent by workmarket.eu to your email, where you can cancel this function at any time, or you can revoke it in your account on the portal workmarket.eu.
Newsletters will come to you depending on newly added resumes that match your parameters.
Job portals