Entering CV / structured CV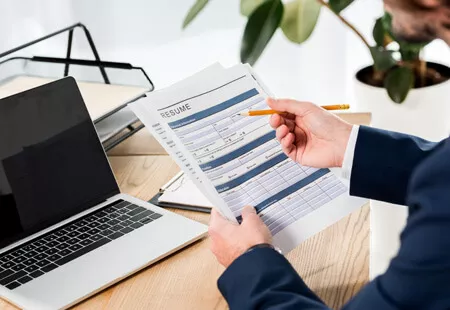 Increase your chances of finding a great job on the job portal workmarket.eu 
A resume is one of the important things you need when looking for a job. It contains your personal data and achievements in education or career. CV represents you during a job interview in front of an employer or online portals on the Internet.
CV location
You can place your CV online on the portal completely free of charge. By posting your resume online, you increase your chances of getting a job offer. An employer who is interested in your offer will contact you directly to offer you a new job offer.
You can post an unlimited number of resumes per page. The condition is that the CV must not be duplicated. Each resume should be for one profession, i.e. one job position you are interested in. You can delete your CV from the portal at any time.
Advertising PRO - CV
Pro ads are paid ads that will highlight and get your resume to the top of the list of published resumes. This will help you attract more employers and land a new job faster. They have different parameters for advertisements. You independently determine how long the service will last and determine the number of stars. The stars determine the level of how high your CV will be, the more stars, the higher your ad will be placed in the search engine.
Thanks to this service, you can speed up the job search process. Applicants who use the Advertising Pro service have 20 to 25 times more offers than  free ads. However, it is also important that your resume meets all the parameters of how a properly structured resume should look like.
PRO advertising is a voluntary service.
Create the right CV
If you don't know how to write a great CV that would interest an employer, use our service career advice. Our expert team will advise you on how to properly write a structured CV. You can also use our CV builder to guide you in the right direction to write a great CV.
Job portals