Welder Courses WORINTENSE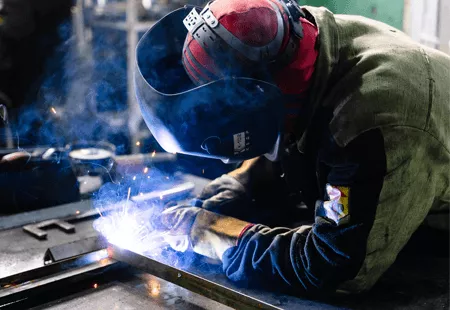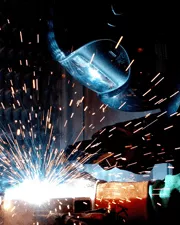 "Welder Courses WORINTENSE"
Welding is one of the main production processes in every industry, or also in construction. To perform high-quality work, a welder must have adequate knowledge and special training. Our training center offers a wide range of high-quality courses for welders of various specializations and types, which include both theoretical and practical parts. The training takes place in small groups, which helps ensure maximum involvement of all students in the process.
The Workintense welder course is designed for people who want to acquire the qualification of a welder practically and theoretically:
manual welding (MMA, 111, 114);
semi-automatic welding (MIG/MAG, 121, 131, 135, 136, 137);
manual welding with argon arc in inert gas (TIG 141);
You can complete basic and international courses based on the chosen requalification.
Program of courses
Courses include a theoretical part during which students acquire knowledge that is directly needed in the work process. Special attention is also paid to safety rules at the workplace.
The practical part makes up 90% of the entire learning process. It takes place under the supervision of a qualified instructor, whose aim is to teach participants to perform welding tasks carefully, quickly and with high quality.
At the end of the course, a test is held in the presence of a commissioner who is authorized to confirm successful completion of the course and issue a certificate.
All applicants who complete the training and successfully pass the exam will receive a European standard certificate that will enable them to work in the Czech Republic and other European countries.
Properties of courses
Advantageous location of the school in the Prague 5 district.
Candidates can apply for courses immediately. The duration of the courses is 2 to 14 days, depending on the chosen qualification.
We provide accommodation near the school (if needed).
The payment for the course includes the price of the certificate.
Job offer for welders
After graduation and successful completion of the course, we offer each participant a job in leading Czech companies.
We offer our partners "WORINTENSE welder courses for companies"
Training of new and high-quality welders for your company's needs. Training and testing of welders in training and basic welding courses. Qualification training of welders of various types of welding. Extension of the validity of the welding license based on certified tests.
Training courses for welders according to ČSN 05 0705
Basic courses for welders according to ČSN 05 0705
New international tests for welders according to ČSN EN ISO 9606-1 and ISO 9606-2
Renewal of the international examination of welders according to ČSN EN ISO 9606-1 and ISO 9606-2
At the beginning of the training, we will equip the participants with PPE (welding mask, clear glasses, MOFOS protective clothing, leather welding apron and leather welding gloves with cuffs) and learning aids (workbook, textbook, excerpts from ČSN 05 0600, ČSN 05 0601, ČSN 05 0610 and ČSN 05 0630, Proclamation No. 87/2000 Coll.).
Don't hesitate to contact us. Come and find out, we will advise you on choosing a course that is most suitable for you and your needs, which will meet the requirements of company processes.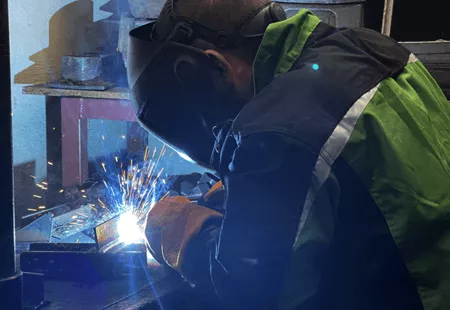 Kurzy svářeče
Zaškolovací kurzy svářečů podle ČSN 05 0705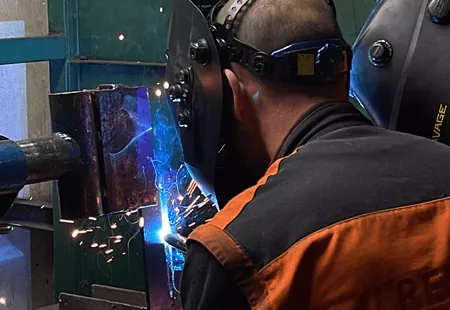 Kurzy svářeče
Základní kurzy svářečů podle ČSN 05 0705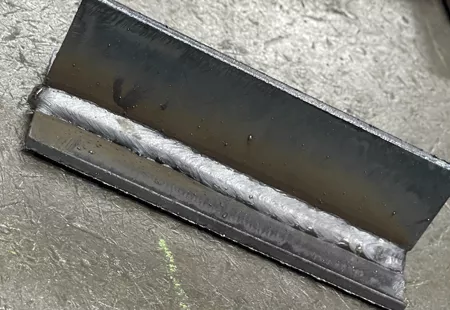 Kurzy svářeče
Nové mezinárodní zkoušky svářečů podle ČSN EN ISO 9606-1 a ISO 9606-2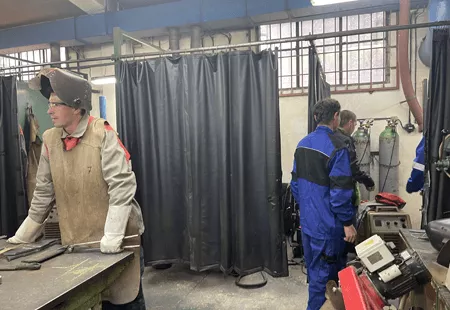 Kurzy svářeče
Obnovení mezinárodní zkoušky svářečů podle ČSN EN ISO 9606-1 a ISO 9606-2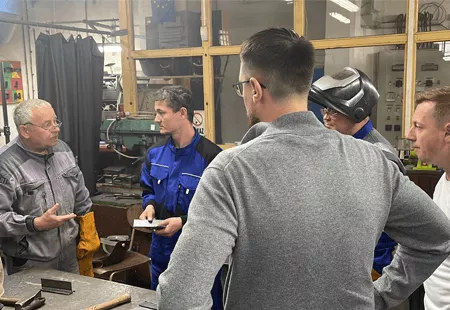 Kurzy svářeče
Základní a mezinárodní kurzy můžete absolvovat na základě zvolené rekvalifikace
For companies