Values and goals of Europa Workintense - The employment agency that handles all the administration for you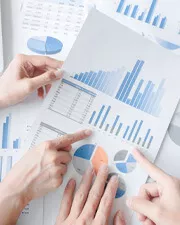 The employment agency Europa Workintense provides its customers with staff of all types of qualifications. We can provide qualified experts in all sectors from production, logistics, services to administrative and management processes. We have extensive experience in recruiting workers from Eastern Europe and can arrange work visas for citizens of non-EU countries.
The main pillars of the employment agency Europa Workintese
Employees of the company who are always willing to take care of you
Satisfied customers who contact our employment agency
Knowledge and experience gained over many years of successful practice
Our goals
We are an employment agency and we try to make work as easy as possible for individuals and companies. We solve all the personnel needs of our customers, whether they are companies dealing with labor shortages or workers looking for employment in the territory of the European Union. We want to connect the labor market of Western, Central and Eastern Europe. We therefore focus on workers from Eastern Europe, especially from Ukraine, where our main recruitment centers are located.
Our Policy
Fair partnership and satisfaction of all parties involved is the basis of our business. The employment agency Europa Workintese therefore firmly adheres to the following principles:
We provide companies with efficient and hardworking personnel. Thanks to this, he keeps coming back to us and we can achieve the set goals.
We constantly increase the qualifications of our work team. Therefore, employee retraining processes take place at regular intervals, and we strive for continuous improvement and expansion of our services.
We work exclusively with economically stable, solid and positively perceived companies. We do not enter into contractual relations with companies whose aim is to minimize personnel expenses or which have a policy of abusing working personnel
We ensure a decent standard of living for all our employees. Thanks to this, we have a wide range of qualified workers.
Become one of our satisfied customers. You too can use the services of the employment agency.
WORKINTENSE about company