Why Europa WORKINTENSE? Attractive job offer with accommodation from Workintense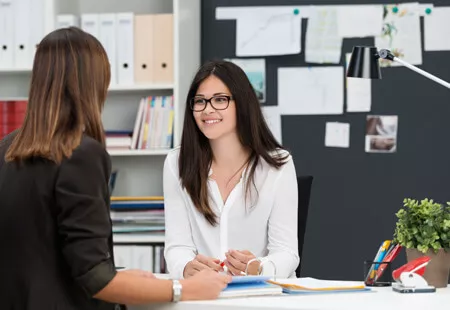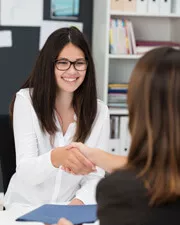 Job offer with accommodation
Are you looking for a job, but don't know what to do with the necessary documentation and wonder where to look for suitable offers? Contact our recruitment agency. We will help you find a job that best meets your expectations.
We will compile your CV with you, prepare you for the job interview, help you with the visa process and at the moment of acceptance we will take care of all the dealings with the authorities so that your move to your new job with accommodation goes smoothly and as quickly as possible.
Why cooperate with the personnel agency Europa Workintense?
Don't know who to turn to when looking for a job? Below we have several reasons why cooperation with us is worth it.
Lots of attractive job offers with accommodation
We connect motivated employees from verified companies. We find ways to make both parties as satisfied as possible. That's why we offer applicants straight work with accommodation, because we realize how difficult negotiations with the authorities can be for workers from abroad. We will help you throughout the entire process. It's just up to you to decide which job you want to start.
You can choose from many fields and job applications
Everyone can choose from our job database. We offer work in manufacturing, logistics, the automotive and clothing industries, construction, hospitality, food, information technology and a number of other sectors. We have accommodation jobs for every qualification and experience level. Take a look at our offer current vacancies.
A job offer with accommodation from Europa Workintense will help you start your career in a new environment.
We will provide applicants with a work visa and other administrative requirements
Looking for a job abroad is associated with a number of inconveniences, such as often lengthy meetings with the authorities, filling out forms and long waits for the outcome of the proceedings. If you decide to cooperate with us, the vast majority of these worries will disappear. Thanks to our database of contacts and extensive know-how, we can make the whole process as efficient as possible. Therefore, in addition to guaranteed accommodation, our job offers also include a work visa, which we will be happy to arrange for you as part of our services.
We will help you succeed in a job interview
But it does not end with finding a suitable job offer with accommodation. We will help you to prepare for a job interview, we will compile a CV with you that highlights all your strengths and quality and we will discuss with you the questions that may arise during the interview. The result of our cooperation will be your maximum readiness for the selected position.
Are you interested in the possibility of cooperation? Choose from current vacancies or contact one of our consultants.
For jobseekers