Europa Workintense's extensive recruitment agency database allows you to quickly secure qualified workers for your company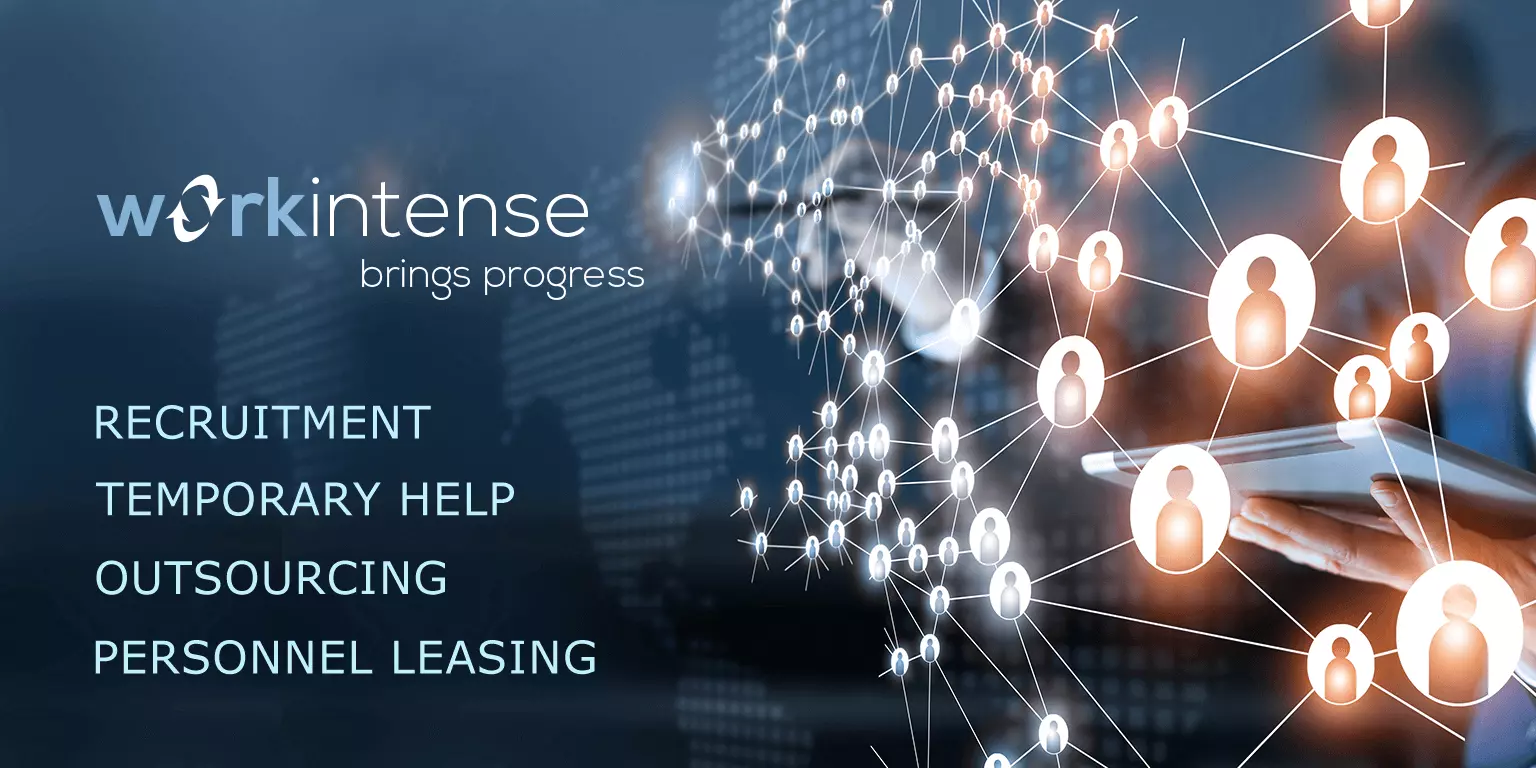 We provide HR capital for companies
We solve the needs of our customers. Our employment agency provides qualified workers for production and logistics. The staffing agency Europa Workintense provides you with qualified workers and craftsmen for various industries. We can fill experts in technical sectors, service, administration, IT and medical personnel. We offer personal leasing, agency employment, recruitment, or outsourcing of system units.
Agency for Industrial Outsourcing, Automotive and Logistics
As part of the industrial outsourcing service, we supply companies with external assistance to cover specific activities in production . We will ensure the fulfillment of the specific goals of the defined work as part of a specialized project. We offer outsourcing of processes and functions in the field of automotive, industry, production and logistics.
Agency for IT outsourcing.
We offer companies external assistance in the field of IT and technology, we ensure the development of applications and information systems in the form of IT outsourcing.
Other services for customers of the staffing agency Europa Workintense
health and safety advice and consulting
personnel audit
employee testing
outplacement
salary survey
mass recruitment
WORKINTENSE about company